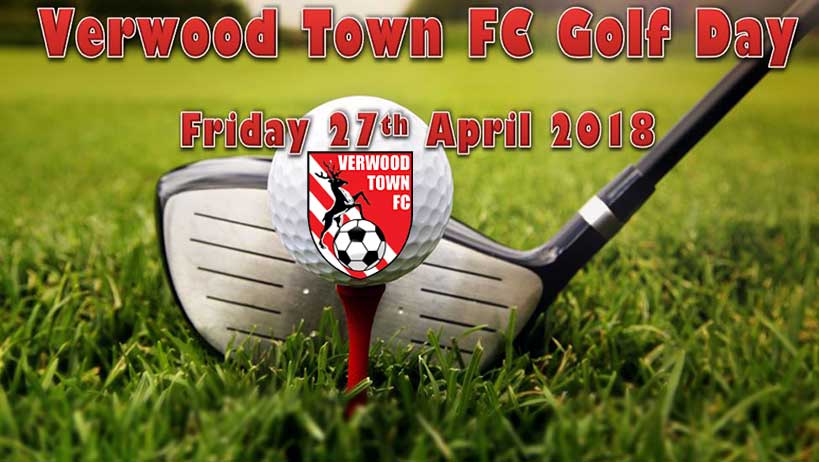 Crane Valley Golf Club, Verwood
Teams of 4 Players, Maximum handicaps will apply as usual! Men max:24, Ladies max: 30. It's a stableford score format for the day, best 3 scores from 4 apply for the team score plus individual scoring as normal.

The day will start with coffeee and a bacon roll on arrival then on to 18 holes in glorious sunshine followed by dinner, an exclusive prize draw and then presentations from a facntastic selection of team and individual prizes.
Entry Form and Rules (in PDF Format) for printing below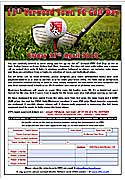 2018 Entry Form (PDF)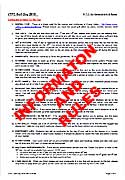 2018 Rules (PDF)
For any further details email vtfcgolfday@gmail.com or phone 07921 246234
Information from our succesful Golf Day in 2017 is shown below.....BE HERE FOR 2018 !!
•
Individual 1st Place:
John Astley (46pts) •
Team 1st Place:
Wot No Pars (130pts)
Steve Donachy (c), Mark Donachy, Alan Wakeford & Adam Long
•
Team 2nd Place:
Team Kris A (128pts)
Kris Anderton (c), Andrew Loader, Danny Loader & Andrew Antell
•
Team 3rd Place:
WG&R (124pts)
Sam Corby (c), Joe Horsfall, Liam Dengate & John Astley
•
Hole 6 Nearest The Pin:
Adrian Arnold •
Hole 13 Nearest The Pin:
Colin Dyson •
Hole 18 Nearest The Pin:
John Kennard •
Hole 2 Longest Drive:
Gary Martin •
Hole 14 Longest Drive:
Mark Donachy
---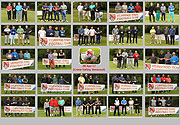 Teams
On the Course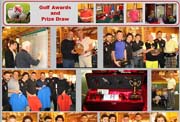 Awards and Prize Draw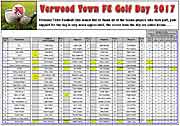 Golf Day Scores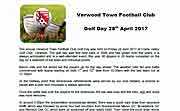 Golf Day Report
---