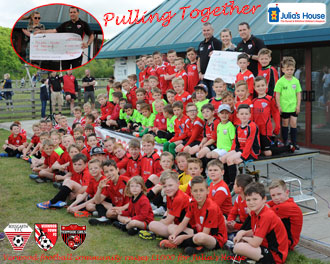 "Pulling Together"
..for Julia's House. The opportunity was taken at the Rossgarth Presentation Day of presenting a cheque for &pound1000 to Julia's House representative Alicia Poulson. The amount was raised by the Verwood football community of Verwood Town FC, Rossgarth Youth FC and Verwood Girls FC over their collective charity weekend of 11th and 12th March
Click picture to enlarge (14-May)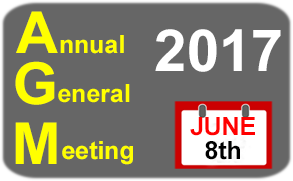 "Annual General Meeting"
The Verwood Town FC Annual General Meeting will be held at the Verwood Sports and Social Club on Thursday 8th June starting at 8:00pm
Welcome to Verwood Town FC

The club has teams playing in the Sydenhams Football League (Wessex) the Wyvern Combination Football League and the Dorset Womens League



News Headlines

• Verwood Town - won the "Alf Peckham Respect Trophy" and the &pound400 cheque which goes with it at the Sydenhams Wessex Presentation night held on Saturday at the Novotel Southampton (15-May)

• The Club Presentation Evening - was held in Bournemouth last Saturday Evening - see News for more (7-May)

Golf Day - with 24 teams and all the team photos to be taken, pictures out on the course were perhaps a little more limited this year (good news I hear some of you say

). However, I did capture some of you and this gallery has now been added. All details and scores are now on our Golf Page (01-May)

For more News - see News page
Verwood Town FC


Verwood Town Ladies


Views and opinions expressed in this website are not necessarily those of Verwood Town Football Club
Verwood Town - Rossgarth YFC Affiliation

Rossgarth Youth Football Club is an FA Charter Standard club based in the Verwood & surrounding areas, providing opportunities to boys and girls of all abilities
Click badge for Rossgarth Website
Match Day
Tea/Snack Bar
The Tea Bar within the ground is open on all First Team Match days serving a selection of food and drink
Verwood Town is a FA Charter Standard Club

This is awarded to clubs (and leagues) rigorously adjudged to be well-run and sustainable.
Click badge for more